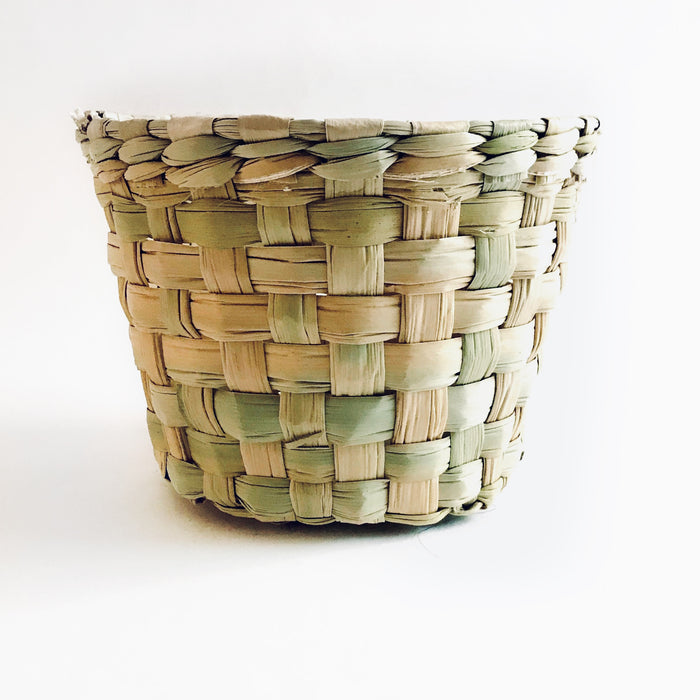 Tule Fiber Tortilla Chips Basket - Round
Tortilla chips for salsa or guacamole need a proper vessel: what would be better than an original, Mexican tule fiber basket, made by the artisan weavers from Guerrero, Mexico.
Light shades of green, yellow and brown blend together and create a recognizable and loved natural leaf texture. With or without a napkin, this basket with chips will always look awesome. 

These baskets are slightly conical in shape, stackable for better space usage, ideal for restaurants. Also good for taking the utensils and napkins to the table. 
Hand-made in Guerrero. 
D 18 cm (7"), H 13 cm (5")