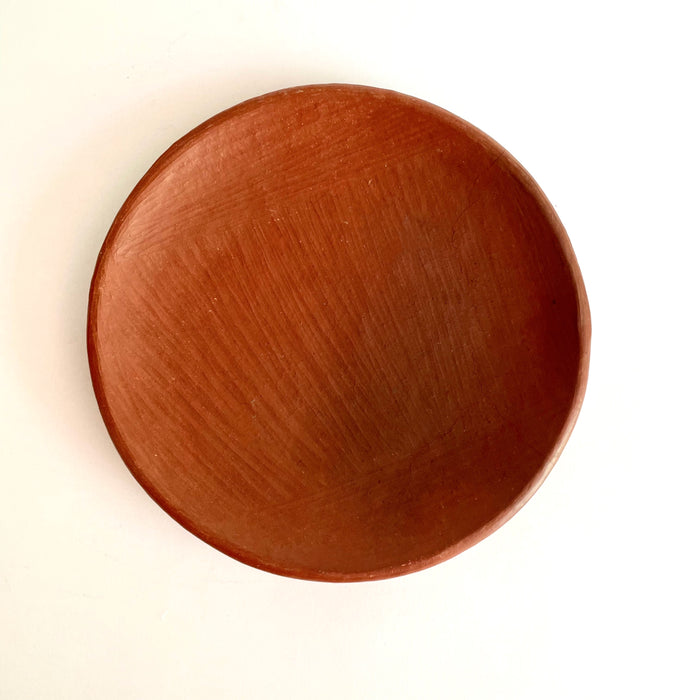 Red Clay Plate with Base - Medium - 8"
A great desert plate, convex, comal-like with no borders but with base that gives it stability. Made from the exciting, traditional red clay and marked with random flame spots, adding character. Still showing the line marks of the artisan's work with the quartz stone. Lead free, unglazed. Thanks to the amazing, random pattern of the quartz polish lines and the flame marks, no two pieces are the same. 
The rough beauty of the San Marcos pottery transcends its humble origins. It is usually women that work with the clay, and these plates are no exception.
D 20-22cm (8")