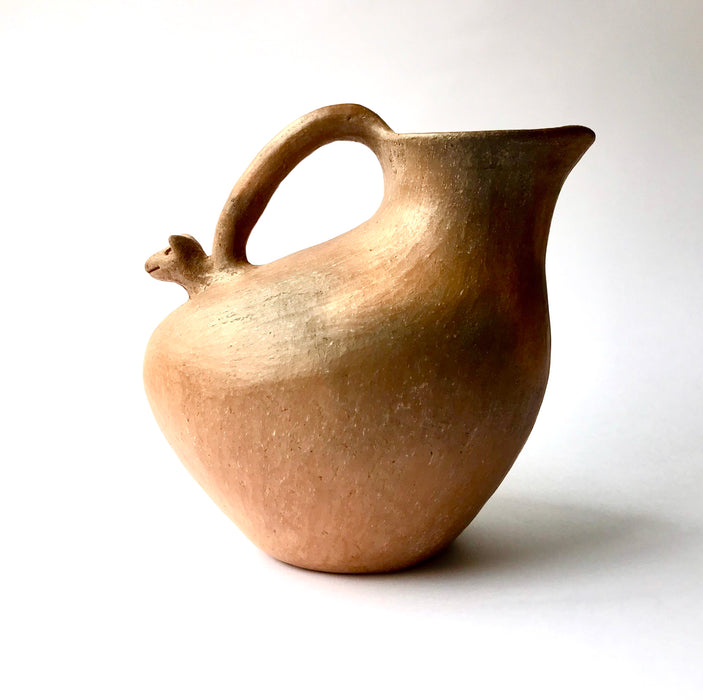 Red Clay Pitcher with an Animal Head
Stunning pitcher with an animal head ornament, made from red clay with a yellowish and gray tone and marked with random flame spots, adding character. Best for serving water, refreshing drinks, or even as a vase. Lead free, unglazed. Thanks to the artisanal nature of this handmade product, no two pieces are the same. 
The humble origins of this pottery created by artisans from the villages of Sierra Madre in Oaxaca contribute to its timeless, rugged beauty. It is usually women that work with the clay, and these pitchers are no exception.
H 21cm (8.3")