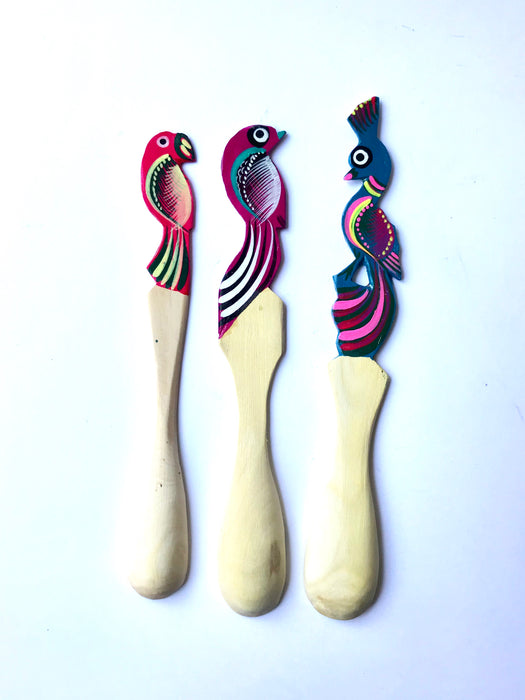 Painted Wooden Bird Shaped Spoons
Perfect for serving salsa or mixing drinks. Colorful, hand-painted, with the bird pattern, this basic Oaxacan utensil, so simple in function but so rich in visual effect, enlightens your reunions like no other spoon can.
No two are the same. Available in many colors (if you have a preference, let us know, otherwise we'll pick a nice color combination for you).
L 18-22cm (7.7-8.3")