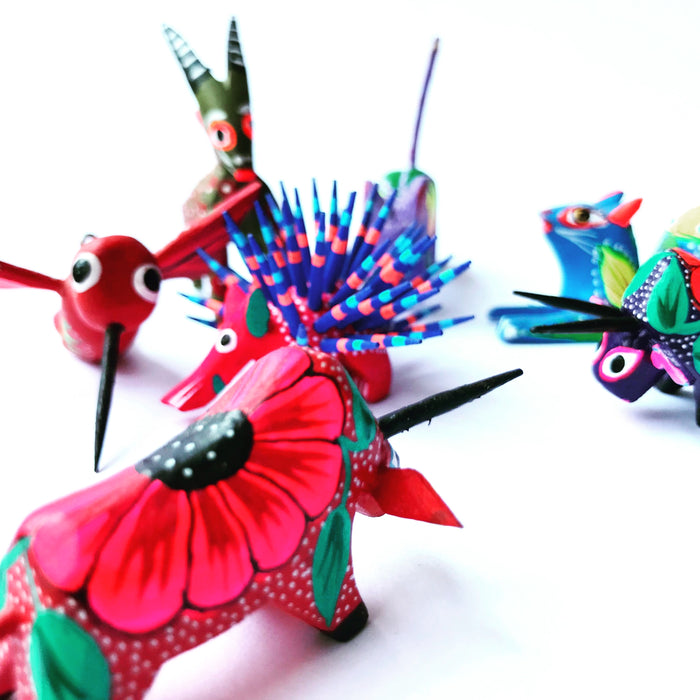 Miniature Hand Carved and Painted Alebrijes
Famous Oaxacan artisanal expression, the alebrijes are small animal sculptures made out of wood (frequently copal wood), hand carved and painted by the families of artisans. Wild color combinations and patterns reflect the unlimited imagination and centuries of vision of the artisans and their ancestors. 
Ideal color details for party placeholders, napkin holders, or table decorations. 
Packs of 10 pieces are made with a variety of different models and colors. If you have any preference, please let us know and we'll find the combination you like best. 
Special Orders Only. 

H,W,L varies around 5 cm (2"). The photos represent a sample of what alebrijes usually look like, but no two pieces are the same.