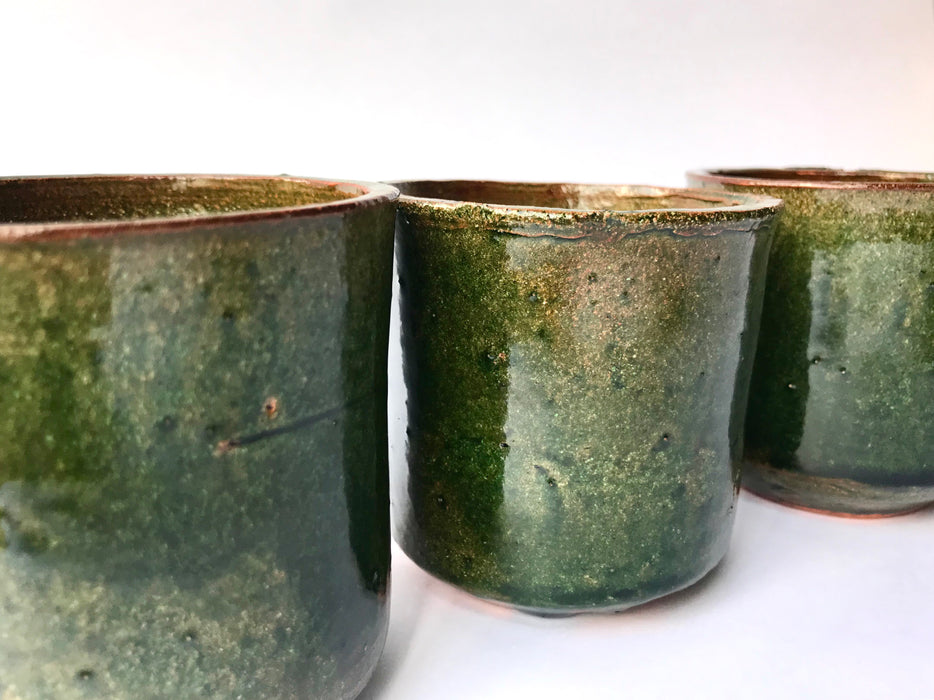 Green Glazed Clay Tumbler
Small, green glazed clay tumblers, an ideal barware for mixologists - they showcase lime and orange wedges or zest, olives, strawberries or salt like no other. 
With the new, lead-free technique for glazing, we can safely enjoy these beauties today as utilitarian pieces in your kitchen or bar. 
Lead-free, handmade and glazed by the amazing artisans in Oaxaca, Mexico.
D 9cm (3.5"), H 10cm (4")