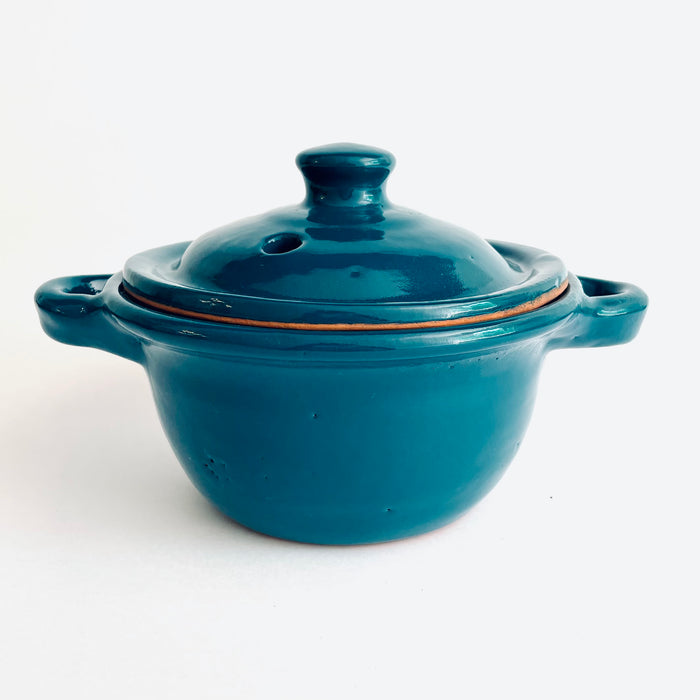 Glazed Pot - Cazuela - Small - Peacock Turquoise
Lead-free glaze covers this small, charming pot made of clay and glazed by hand by the artisans from Tlaxcala.
Stove and oven safe. Every piece is a little different, as any hand-made piece, which makes it unique. 
H 9cm (3.5"), D 18cm (7"). 
Also available in Black. 
Medium and Large size available through special order.