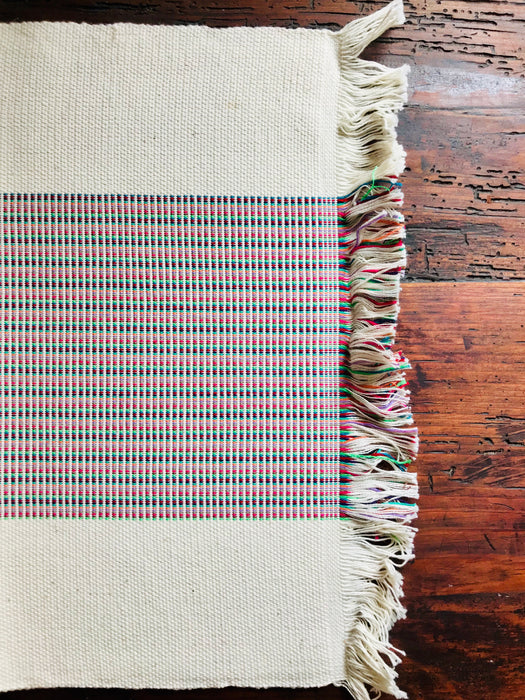 Fine Striped Placemats - Morning/White - Handmade on Pedal Loom - Set of 4
Astonishing color combinations and patterns come out of the imagination and skillful hands of the Michoacan artisans that have been making table linen on pedal looms for centuries. 
Set of 4 pieces. 100% cotton.
Also available in Sunset/White.

Special orders in your choice of colors available from 200+ pieces.
L 50cm (20"), W 38cm (15")