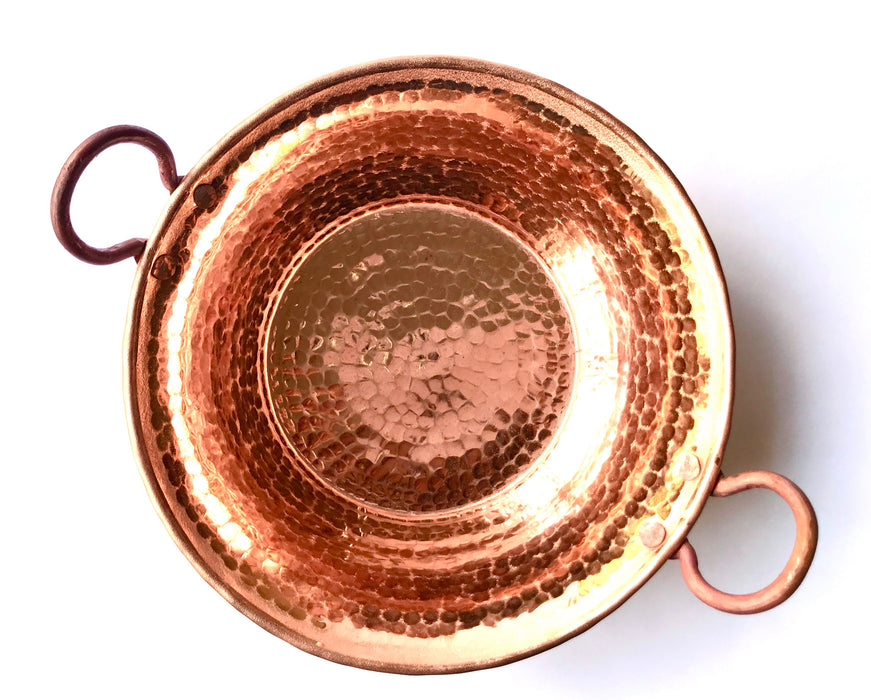 Copper Cazo (Saucepan) - 9.7"
A hammered copper saucepan (or better known as cazo in Mexico), handmade in Santa Clara del Cobre, by one of the oldest, most respected coppersmith workshops of don Viduel. The copper hammering process is lengthy and arduous, as the shaping is done through a series of soft hammer blows that create the recognizable indentations on the surface. 
Larger or smaller versions are available upon request. Please contact us at info@mexico1492.com and we will be happy to find the right one for you.
Opening D 25cm (9.7"), bottom D 15cm (6"), H 10cm (4") plus handles.
A word of caution: even though the copper kitchenware looks fantastic in any kitchen, cooking food in non-lined pots made of copper should be done only if the pot is perfectly clean of any green copper oxide. Copper oxide can be toxic so please take all the precautions.