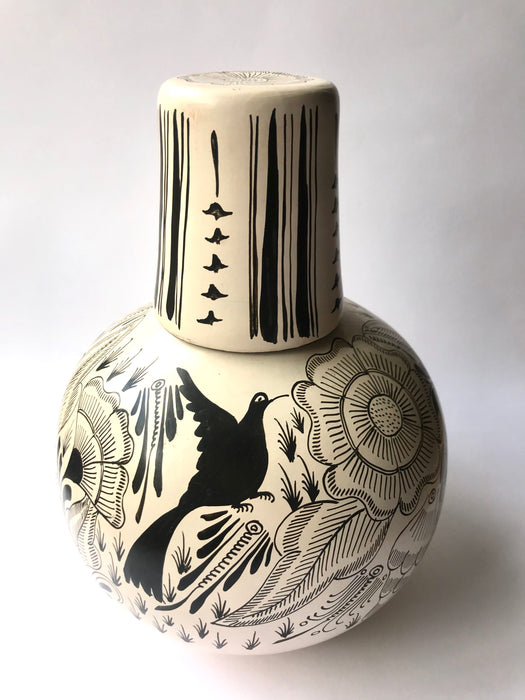 Clay Pitcher & Glass - Hand Painted - Off White
The off-white "cántaro" (pitcher), hand made out of clay, hand painted with jewels of the Michoacan nature,  and burnished to shine. Accompanied by a matching glass. Used for storing liquids, like water or wine. 
"Cántaro" is a precious piece in every Mexican home, and a favorite way to store water. It is believed that water stays cool in a "cántaro" even on a hottest day. The light earthy aftertaste is a special treat. Today, used is some of the best Mexico City restaurants for serving water. 
D 20cm (7.9"), H 31cm (12.2") with glass.