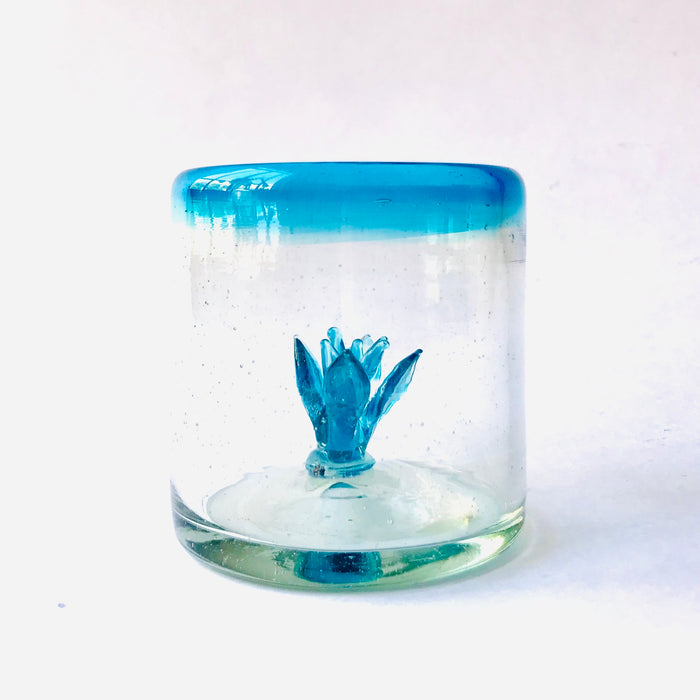 Blown Glass Tequila Shot Glasses with Agave - Pack of 6
Small in size, but a potent party ingredient. Hand blown shot glasses with the colorful rim and a miniature glass agave that lighten any fiesta. Made by the master blowers in Mexico. Sold in packs of 6, because once these puppies are out, the crowd gathers fast.  
As every hand made item, no the two pieces are the same. 
D 5cm (2"), H 5.6-6cm  (2.1"-2.5").
Gift-wrapped.