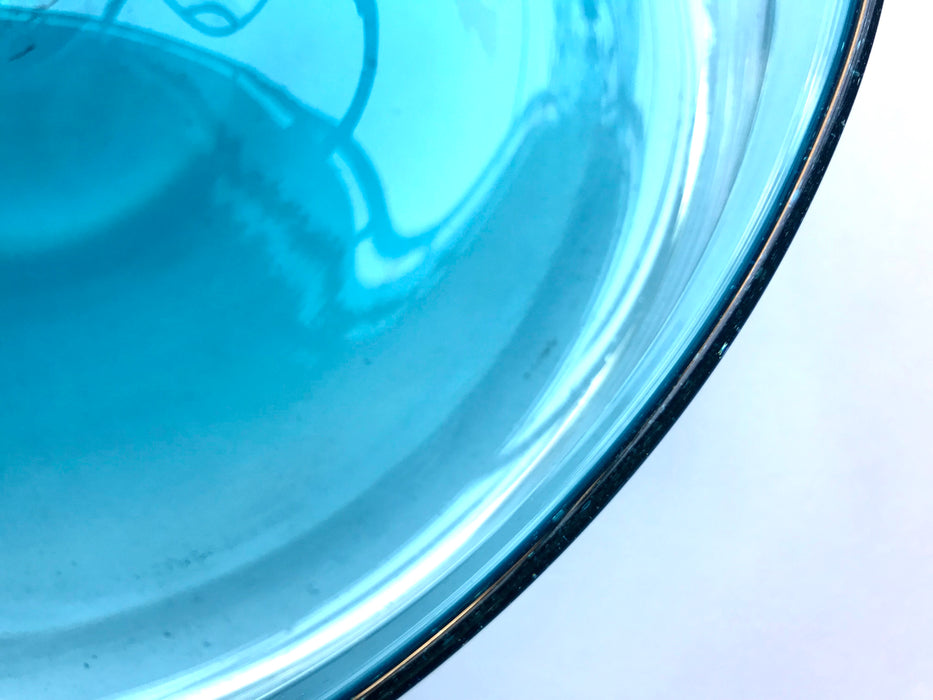 Blown Glass Salad Bowl - Extra Large
Extra generous in size, hand blown salad or fruit bowl, made by master blowers of Mexico. Comes in 6 vibrant colors, and a transparent version. Screams party and makes any salad the star course of the meal.
As any handmade item, no two pieces are the same.
D 35-36cm (13.5-14"), H10cm (4")
Looks even better when accompanied by the salad spoon & fork, made by the dedicated Veracruz artisans, using the renewable cocuite wood.