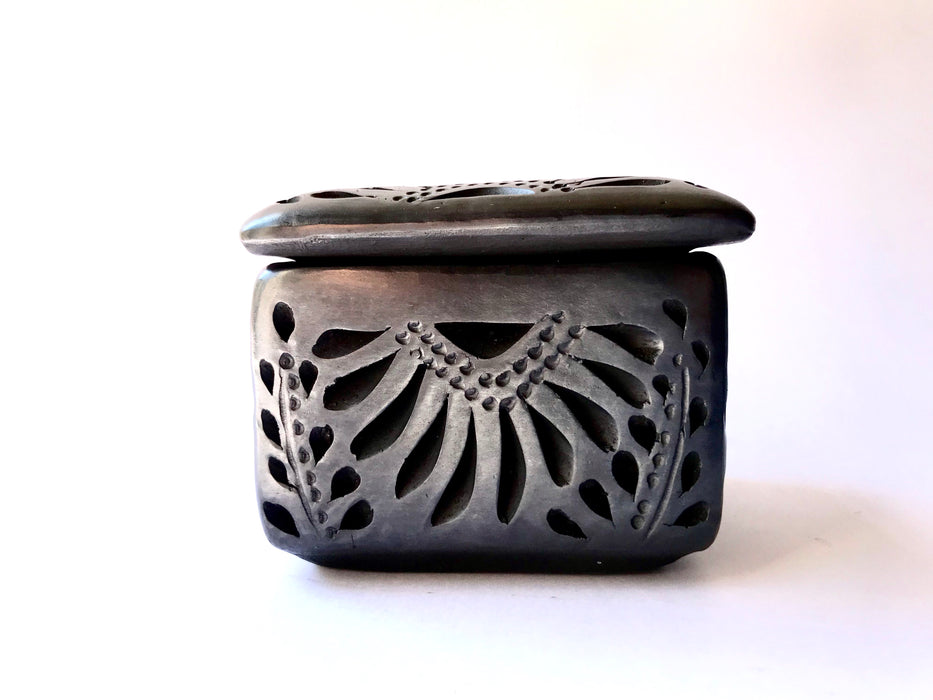 Black Clay Sugar and Cream Packet Holder
Carved by the amazing artisans of Oaxaca, these small boxes with lids will be a focus point of your table and a frequent conversation piece. Due to the deep carvings that cut into the wall of the box, they should be used for the mini sugar, cream, stevia packages and similar, but not for granulated or powdered substances. If you need a sugar box, check the round black clay version here. 


L 9 cm (3.5"), W 9 cm (3.5"), H 7 cm (2.75") with lid.