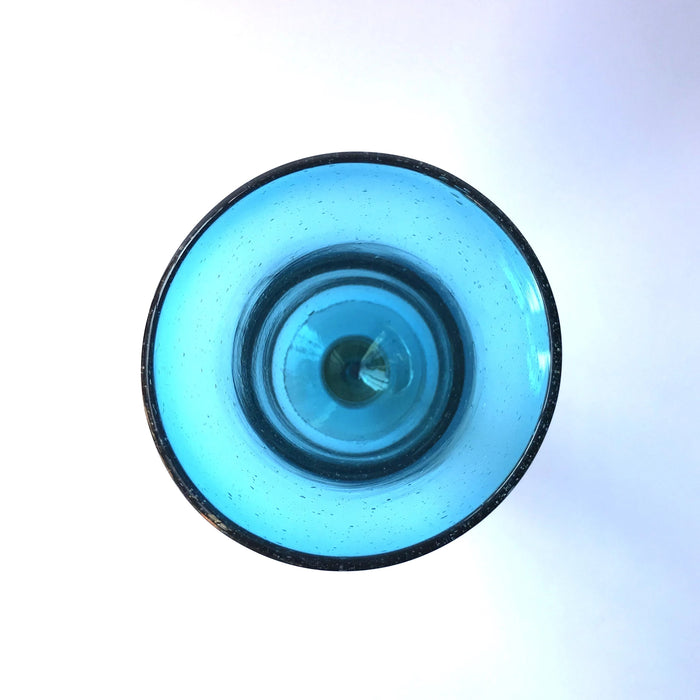 Blown Glass Bell Shaped Wine & Dessert Glasses
Shaped like a colored bell, with a transparent stem and foot, and hundreds of air bubbles reflecting the light, these classic wine glasses are a centerpiece and a conversation starter. Hand made with care, reflecting decades of traditional Mexican glass factories.
Available in Amethyst Purple, Turquoise, Fire Red, Cobalt Blue, Emerald Green, Lime Green and Smoke. 
Recommended purchases in packs of 4, for best shipping costs. Like every handmade item, no two pieces are the same.
H 19-20cm (7.5-7.9"), D 9.5cm (3.74").