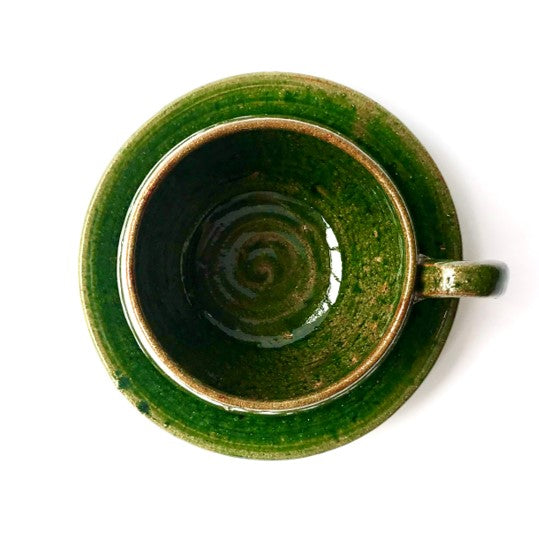 Green Clay
Green glazed, lead-free, handmade bowls, cups and pots from Santa Maria Atzompa, Oaxaca, mark the new age of the Mexican pottery: the green glaze, so famous and a sign of tradition since the 16th century, is created through new materials today and a technique that allows to remove lead from the process.
This revolutionary change not only creates pieces that are safe for the consumers but also creates a lead-free environment for the artisans' families who work on the pottery day in and day out.
And the beauty of the end-product is still stunning.
Mexico 1492 is carrying only lead free pottery products, for both the safety of our customers and of the artisans and their families.