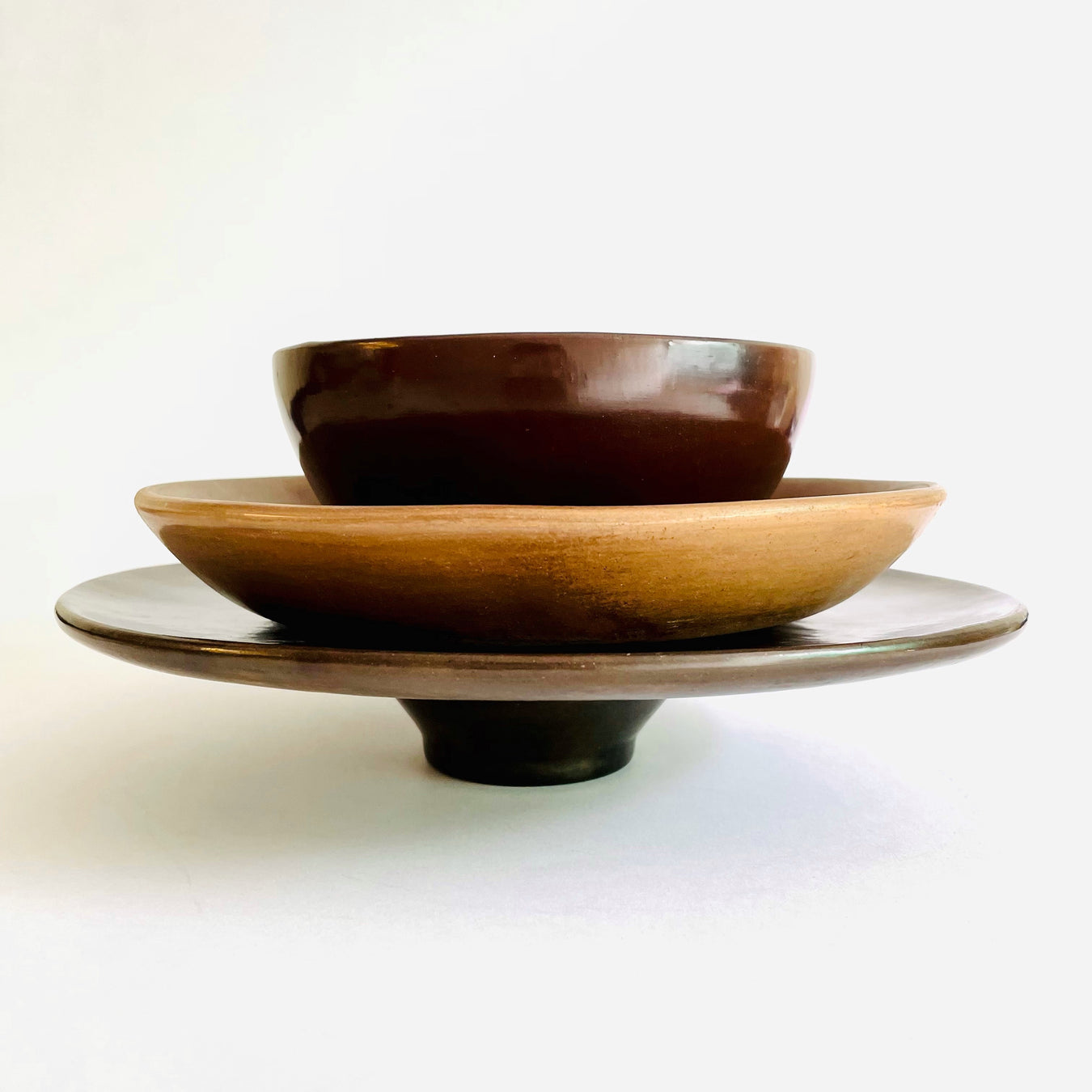 Burnished Pottery
Polished by hand until the surface is as smooth and shiny as a mirror. Mexican burnished pottery has many roots, influences, colors and talent that reflects in thousands of variations.
Jaguars, flowers, leaves and birds live together and wild on these amazing pieces, straight from the imagination of the skillful artisans from Michoacán. Burnished and painted by hand, the Michoacán "cantaro" is a favorite piece in many Mexican homes. 
Brown clay serving plates, bowls, cups and pots from all over Mexico found their way to this collection as well.