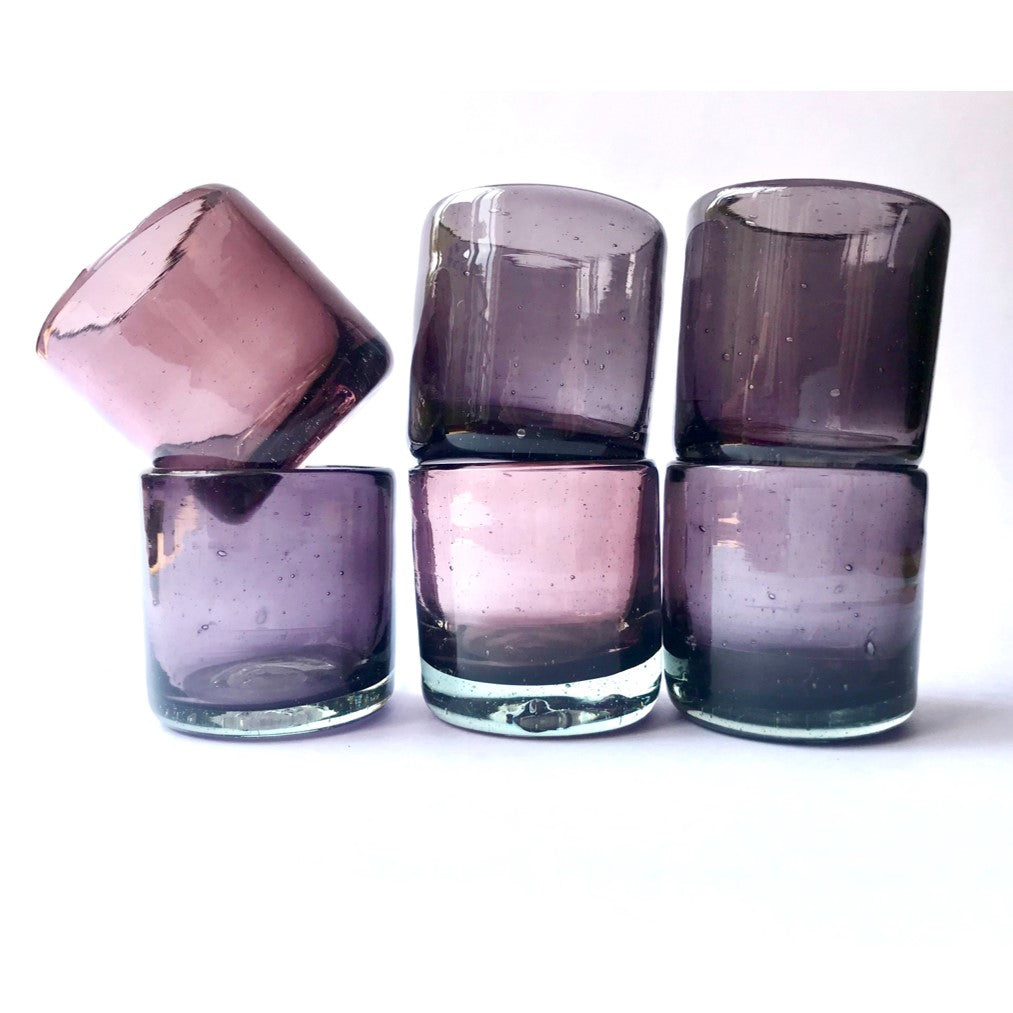 Blown Glass
Traditional Mexican glassware, hand made in rustic glass factories is one of the most recognizable items on a Mexican table, whether somewhere by the beach or in a small canteen in the mountains.
No two blown glass products are the same - the pattern of miniscule bubbles caught in the glass, the hight, and thickness are unique for every piece, and add to its imperfect beauty.
These jewels were made in Hidalgo.