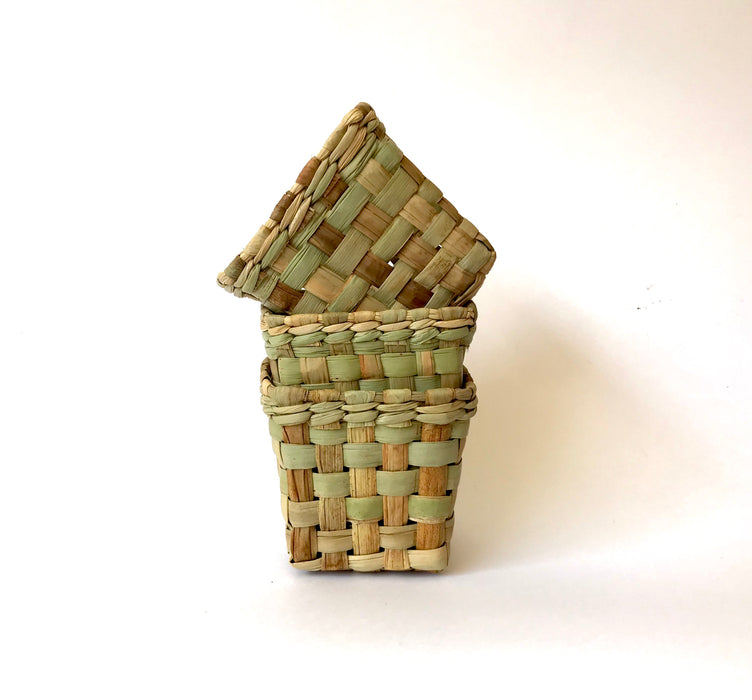 Palm Leaf Rectangular Baskets - Small - Set of 3
Garlic, herbs and dry chili peppers need to be stored in a container that allows good air circulation. The trio of small palm leaf baskets is an ideal tool for that. 
Good for serving individual portions of tortilla chips at parties or dinners. 
Hand-woven by artisans from the State of Mexico. 
H, W, L 9 cm (3.5")