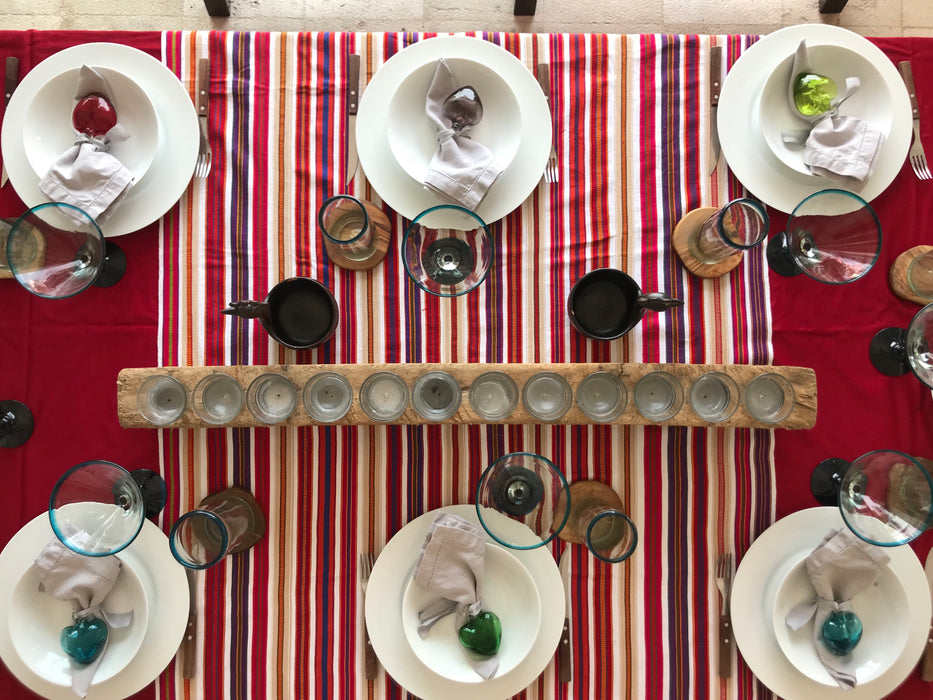 Hand Woven 100% Cotton Table Runner - Red, Purple & Beige on White
Astonishing color combinations and unrepeatable patterns come out of the imagination and skillful hands of the Chiapas artisans. The centuries old traditions of weaving using the back-strap looms is still cherished and passed on, from mothers to daughters. 
Unique piece - red, purple and beige stripes on white background.
L 210cm (82.7"), W 96cm (37.8")