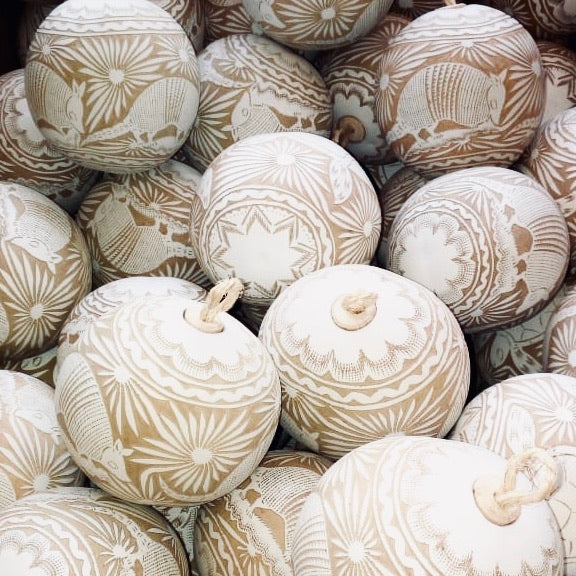 Gourds
Gourds (widely known as Guajes from the Cucurbitaceae species) were essential in daily life of Mexico for centuries. Many kitchen utensils were made of gourds: cups (jícaras, from the Nahuatl xicalli), spoons, strainers, containers for liquids or personal belongings. During pre-hispanic times, jícara (gourd cup) was even used as a measure for the tax contributions of grain, gold and pigments, as shown in the manuscripts' illustrations by Franciscan friars from the XVI century.
In time, artisans took the modest guaje and decorated it with maque, pigments, or carvings, and it became one of the most beautiful expressions of Mexican talent and imagination. Today, guajes are still used in specialized restaurants and many homes for serving mezcal, atole, chocolate, or as decoration.
We present you the special selection of carved guajes from Oaxaca and Tabasco.